TEL : 86-010-8957 9272
FAX : 86-010-6959 2173
MAIL: tianss@bjvibro.com
ADDRESS:Tongzhou District Beijing, China.
Beijing Vibroflotation Engineering Machinery Co., Ltd(BVEM), has established in
2006, owns a scale, automated CNC production lines. It's a professional vibroflot team
of manufacturing, equipment R&D design and construction.
Bottom Feed Vibroflotation Construction Fully Open to Make Stone Column with Automatic Equipment
We have Never Stopped the Best Efforts on Pursuing of Innovation and Challenge to Realize the Integrated Development of Intelligent Combination of Vibroflotation Technology and Industrial Automation.
-- BVEM
In this project, the bottom feed vibroflotation equipment jumps into our eyes and refresh our knowledge by its accuration of pile making, offshore working and intelligent operation.
This project is a typical case of vibro bottom feed application. The concurrent conducting of land and offshore job impresses all people by its spectacle scene. 38000 stone columns at land area will be made in stiff soil with the maximum SPT 50 and the number of stone column at offshore area is 18500 where the maximum SPT value will so far as to achieve 70 . The highlight of offshore job is the application of two supporting vessels on which 4 sets and 3 sets of bottom feed vibroflots were equipped respectively to work for the stone column making with the maximum depth of 35 meters and the fully automatic operation will be conducted to realize the whole vibroflotation system working in high efficiency.
Land job - Bottom feed vibroflot of Walking model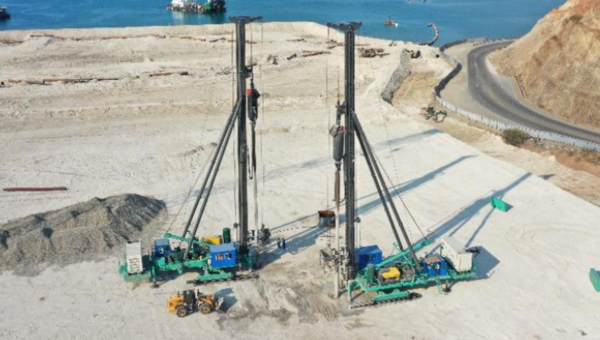 Detail of Equipment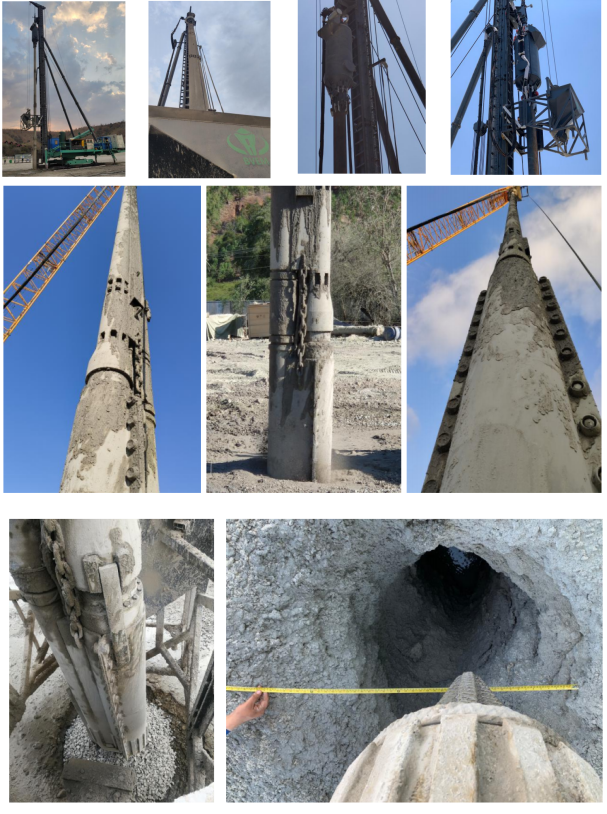 Controlling system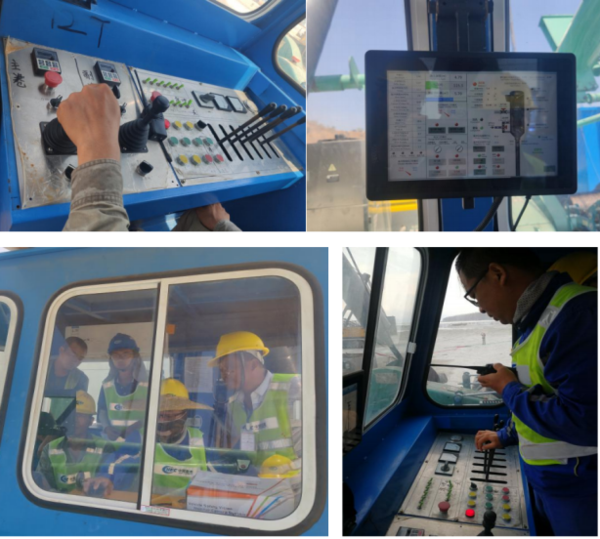 Offshore job - Bottom feed vibroflot of Vessel model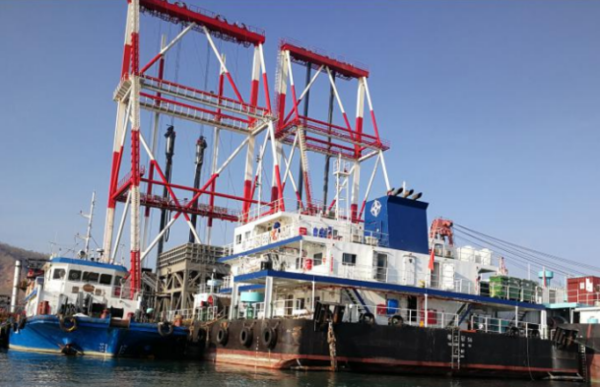 Detail of equipment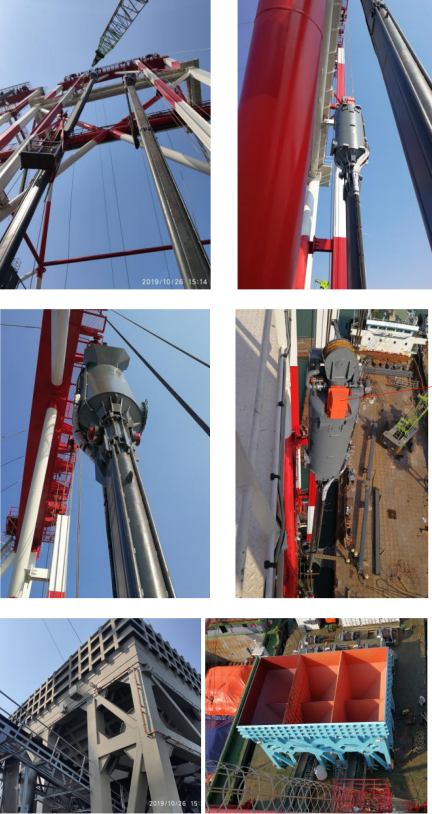 Controlling system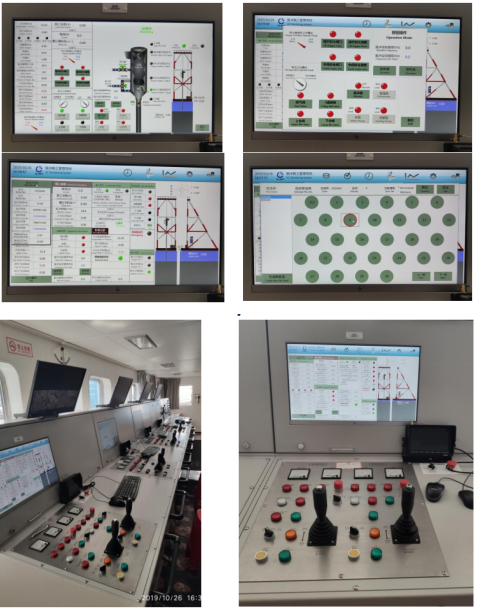 The large scale vibroflotation bottom discharge construction is another leap of domestic vibroflotation technology, which will open a new chapter for vibroflotation cause.